How teaching spin changed my life 🪩
Many years ago, before the global pandemic, I wrote this post about how training to be a spin instructor changed me, and included it in my 100 days of blog posts challenge. I was fresh out of spin instructor training back in spring of 2019. Now, 3 years later, I'm still on the bike, and learning something new every day.
Recently, a rider in my class messaged me afterward with a couple amazing song recommendations for a future playlist, and a question:
And while my total rides is probably way beyond the 1000 threshold at this point, it was a question that took me back, like in a movie when the main character stares off into space and a flashback scene plays out.
If I was going to pan out to my flashback scene to becoming a spin instructor, I'd have to take you back all the way to late 2018.
I was not happy with myself. I was treating my body poorly, I was overindulging on various toxic commodities and my mental health was at a breaking point.
It was the first time I had a hard look at myself, and said 'girl, you need to pull it together, we do not like this path we're on.'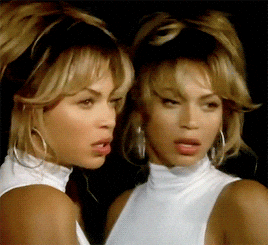 I told myself 2019 was going to be the year I commit to improve my physical and mental health.
I started the keto diet as a way to reset my eating and drinking habits
I committed to my first 100 day project as a way to explore better self expression.
I decided to try more things, to get out of my comfort zone and stop some existing toxic routines.
Part of those new things, was stopping by a new spin studio that had just opened up around the street from my office. Spinco. I signed up for a class with Amy, and spoke with Nicole at the front desk afterwards about keto and healthy eating habits, and right away, I was obsessed.
What was this magical dancing-on-a-bike super sweaty feel-good experience? Working out can feel this good? It doesn't have to be a chore?
A few months in, I told Nicole "I want to be an instructor"
I auditioned when the call for instructors went out a few weeks later. I spent weeks stressing and prepping over the songs I would teach for the audition. I wanted to show everyone I had what it takes.
This was the first lesson I learned.
You have nothing to prove to others—you only owe it to yourself.
I was obsessed with how other people would perceive me. I wanted to show them I had what it takes, but really, I needed to be looking back in that mirror and telling myself I am deserving, that I have more than what it takes to do hard things.
It was not easy. Getting up on that podium, putting on that mic, all eyes on you, the adrenaline was pumping so much, it was true fight or flight — and I got up there and fought for what I wanted. I remember texting Nicole that evening after it all saying "I can't sleep, my adrenaline is pumping so much, I want to do that all over again."
After the audition, a lengthy training process, and months of feedback, I was ready for my first class. But I still had so far to go.
Which leads me into my second lesson.
You can be a masterpiece and a work in progress at the same time. 🎨
If I was looking back on my first few classes, I'd probably cringe right now. *cue Reflections from Mulan* who is that girl?
In those moments, I was in the best shape of my life, I was confident, I was capable, and most of all, I was doing the damn thing. I was teaching, I was building confidence in others that I was only just discovering myself.
Every few months, I would hit some bumps in the road. Like my sound wasn't loud enough or I was getting audio feedback because of the levels I set it at. Or my feet weren't keeping the beat consistently enough. Or I could be more intentional with the stage lighting.
All of this was extremely valuable feedback that helped me focus on some key areas of improvement. I would focus on one area, and then move along to the next. This helped me feel confident with where I was at, while also giving me the opportunity to focus and build on my areas of improvement.
The biggest things I learned through this lesson is that practice is an important step in that never-ending goal of perfection, and that feedback is a precious gift. 🎁
The last lesson I'll leave you with before we wrap up this flashback.
Be your true authentic self, and no one else.
Many, many times, I would try to get out of my comfort zone by trying to be someone that I wasn't. I would try to teach like the other instructors did — maybe a bit moodier, darker, or maybe super serious and challenging beyond even my comfort zone.
This did not go well for me. I felt myself losing steam in class, and getting lost in the moment. In the silence I would start to overthink, head spinning, 'where do I go from here?' — because it truly felt like I was wearing someone else's shoes.
It wasn't until I finally realized I needed to find my own voice, and stop trying to replicate what I was seeing from others. That's when I truly found confidence and the strength to be me, and no one else.
See you on the bike.
DM me for guest list 💋