Spontaneous summer to over scheduled autumn — don't fall for it 🍂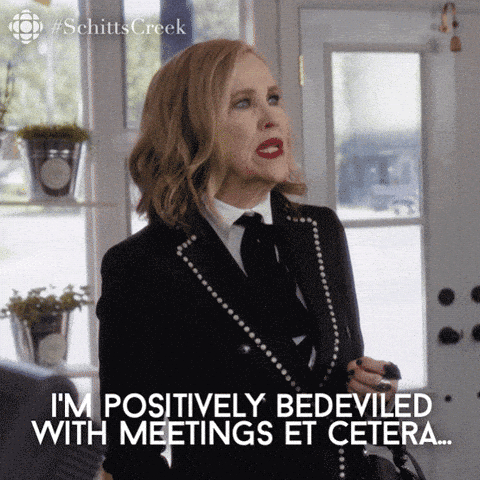 "We should hang out sometime! When are you free next?"

"Let me check my calendar — how does Wednesday 2 months from now look?"
A common conversation among acquaintances and colleagues alike who find their schedules jam packed with personal and professional priorities.
The busy olympics are upon us — and the medal winners on the podium should be fearful of the spotlight, not proud of how packed their schedules have become 🎖️
I found myself over the summer replying to friends with 'I'll see you when I see you' and reserving more free time in my calendar, planning to not have a plan. Easier said than done as an extravert who craves quality time with others, and often fears missing out on a fun time.
However, I found that over scheduling myself and over committing was causing burnout faster than I anticipated — I tried to embrace spontaneous summer more, which consisted of not over committing to plans and just enjoying the gorgeous weather and precious alone time.
Taking myself on long walks, going to the pub to read a book, writing, reading, and if I really felt the need for some quality friend time, then I'd call someone up 📞 
I didn't think much of this until September hit. Something in the air has me reminiscing about going back to school. I despised the stress of tests and hours of studying to cram months of learning into long-form multiple choice — I still have nightmares about final exams and not being prepared.
However, there is something special about assembling on campus for a new school year — reconnecting with friends, reminiscing about summer adventures, finding yourself in new classes and spaces both familiar and fresh at once.
It had me excited and anxious about fall months — when things start to feel busier with fewer summer holidays, a more solid schedule and the final push before the end of the year is upon us.
I am notoriously bad for overcommitting and then burning myself out. I recently finished reading Do Nothing: How to Break Away from Overworking and Overdoing and Underliving. and learned a lot about the toxic culture of busy-work, and how we constantly find ourselves in a live to work not work to live lifestyle.
I am a constant learner in this — I'm going to build and break habits both good and bad to help continually find balance here between saving space for spontaneous leisure and over scheduling every second to feel productive and important.
Here are a few things I'm trying this fall to avoid 'falling' for an unmanageable schedule:
Find ways to embrace free time and more spontaneity in your day-to-day. Set aside time in your schedule for walks, reading or whatever play looks like for you.
Understand when your greatest focus time is. You only have a few hours of clear focus time in a day, understand the best times you work and what you need to maintain that focus.
Do not compare yourself to others. This goes without saying but especially in the busy olympics — because the 'I'm so busy' competition has no winners.